Peddlers Martini
90 ml Peddlers Gin. 45 ml dry vermouth.
Place a martini glass in a freezer to chill. Pour gin and vermouth into a mixing glass. Add ice and stir for 30 seconds. Strain into the chilled glass.
Serve. Garnish with a twist of lemon and a green olive.
Peddlers & Tonic
45 ml Peddlers Gin. 150 ml Indian tonic water.
Fill goblet glass with large chunks of ice. Pour the gin and tonic into the glass.
Stir.
Garnish with fresh mint and a thin slice of grapefruit or lime.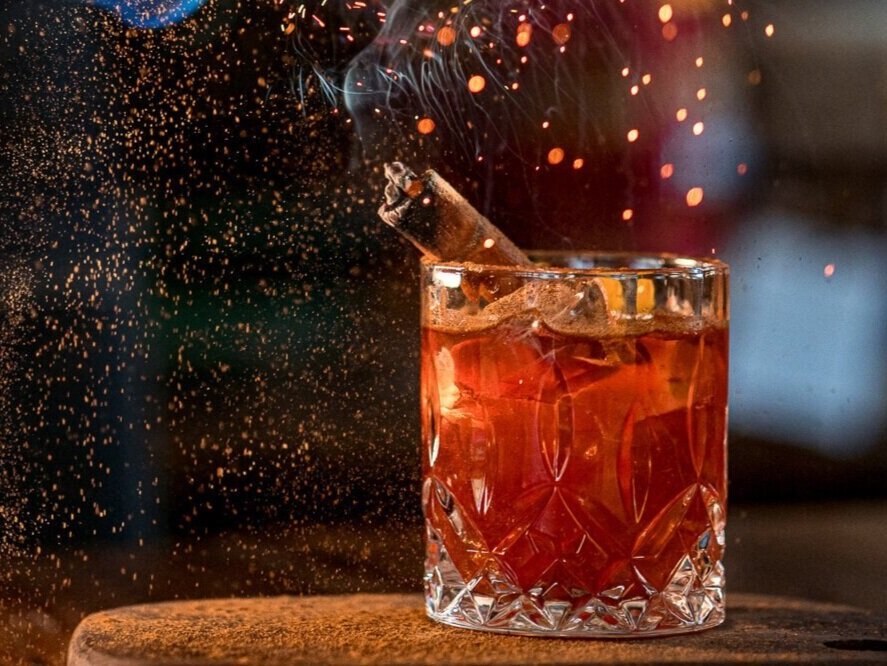 Sichuan Negroni
1 oz Peddlers gin. 1 oz Campari. 1 oz sweet vermouth.
Pour into a shaker with ice. Stir.
Rub orange peel around rim of a short glass filled with ice. Strain liquid into glass.
Garnish with orange peel (burnt cassia optional). Serve.